Student Presentations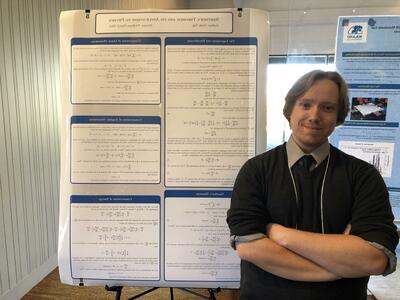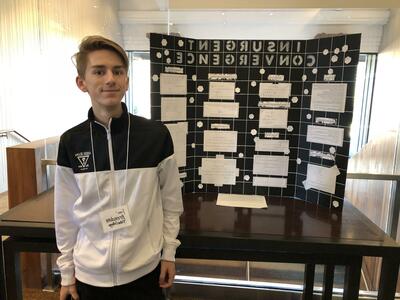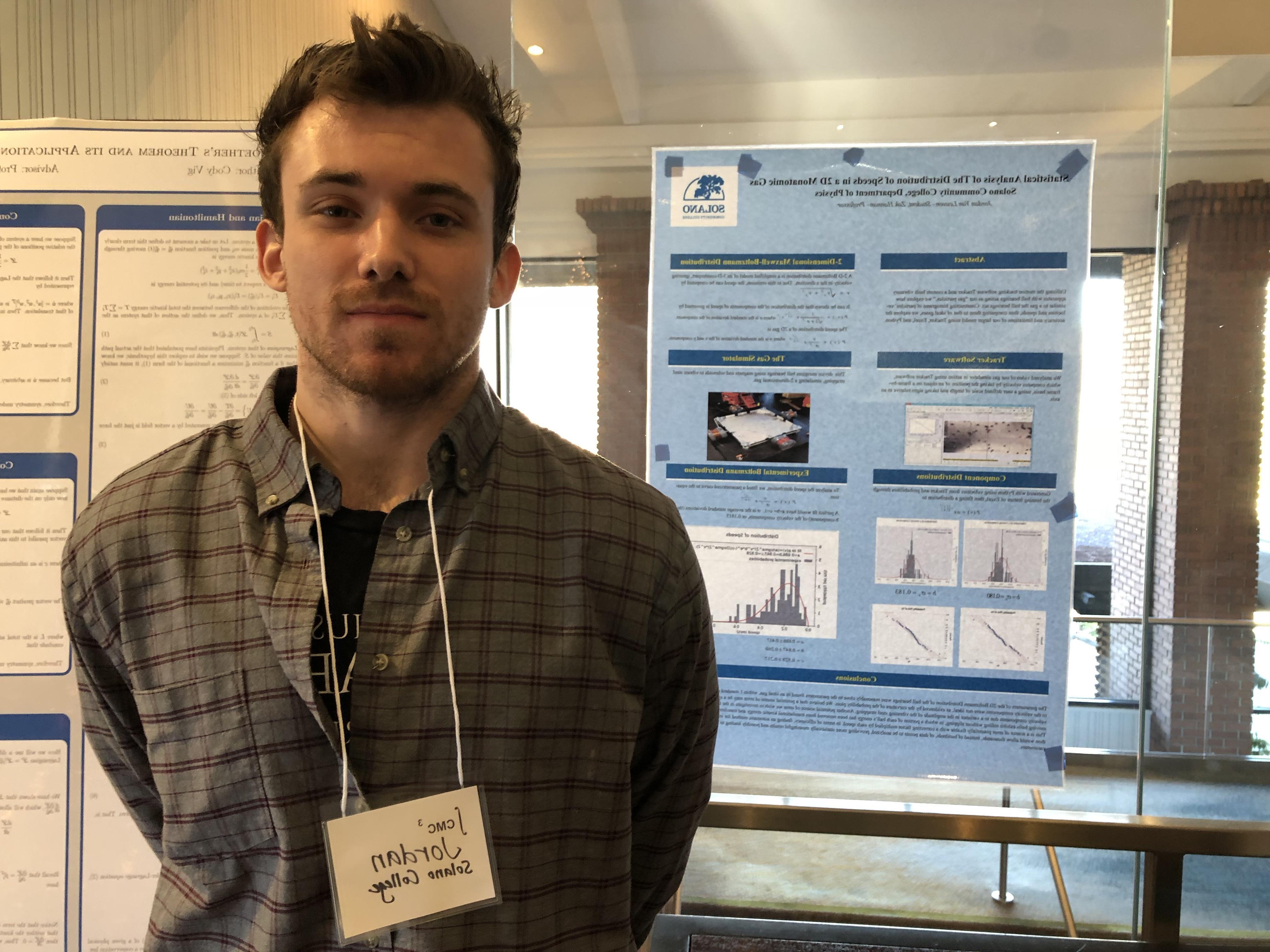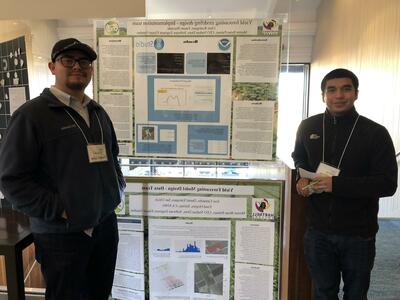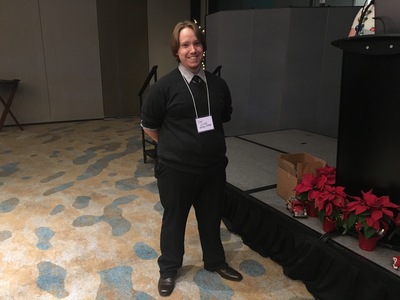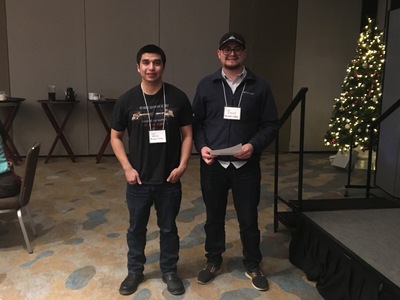 About the Student Poster/Presentation Contest
CMC3 invites community college mathematics students to participate in the student poster/presentation contest at our Fall Conference. We understand that travel to Monterey may not be possible for all students, so we will be providing both an in-person and a virtual submission option this year! Travel stipends will be made available to students who participate in person, and lunch will be provided for in-person participants. We encourage all types of presentations that present some aspect of mathematics (math history, math education, problem solving, mathematical modeling, algebra, calculus, topology, statistics, etc), and provide these guidelines for your presentation.
Presentations will be judged in the week leading up to the conference, and cash scholarships up to $300 will be awarded to the winners.
Students submitting virtually will upload their video presentations to FlipGrid no later than Wednesday December 7th, 2023. or the QR Code shown below. The FlipGrid submission link will open on Friday, December 1, 2023, and will close at midnight on Thursday, December 7, 2023.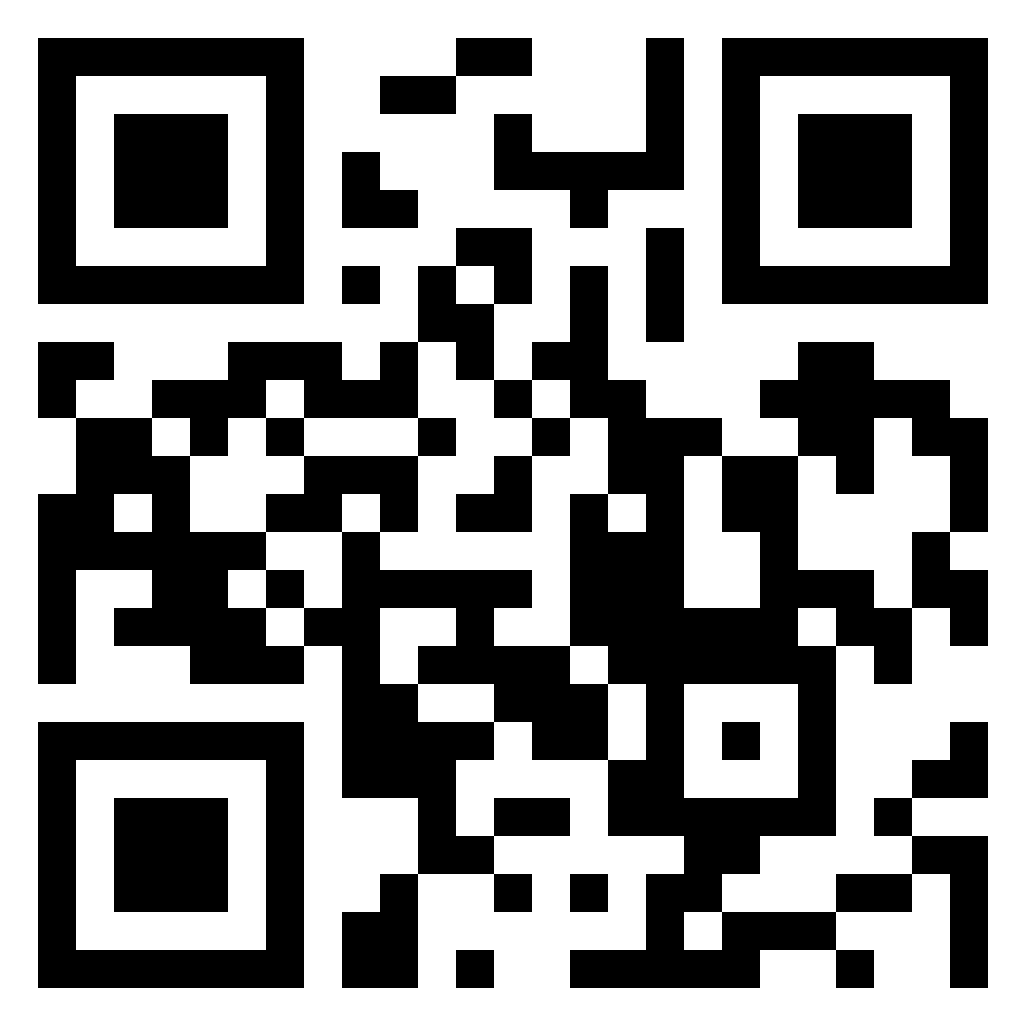 The title of your submission needs to include – The title of your presentation, your name(s), and the name of your faculty mentor. Students are limited to two student presenters per entry, and faculty mentor must be a member in good standing of CMC3.
2022 Participants
Scholarship
Student
Institution
Advisor
Title
$400
Sophie Ratsimamaitaka & Saknouptrath
Bakersfield College
Dr. Jonathan Brown
A Case for Arachnid Electric Flight Biomimcry
$250
Jasper Laster
Lake Tahoe Community College
Larry Green
Non-Euclidean Geometry
$150
Olga Orkut
Cañada College
Raymond Lapuz
Caley-Hamilton Theorem
Previous Poster Session Participants
| Year | Rank/Scholarship | Name | Institution | Advisor | Sponsor | Title |
| --- | --- | --- | --- | --- | --- | --- |
| 2022 | $400 | Sophie Ratsimamaitaka & Saknouptrath | Bakersfield College | Dr. Jonathan Brown | Dr. Jonathan Brown | A Case for Arachnid Electric Flight Biomimcry |
| | $250 | Jasper Laster | Lake Tahoe Community College | Larry Green | Larry Green | Non-Euclidean Geometry |
| | $150 | Olga Orkut | Cañada College | Raymond Lapuz | Raymond Lapuz | Caley-Hamilton Theorem |
| 2019 | $350 | Sarah Redden | College of the Sequoias | Tracy Redden | Tracy Redden | Generating Music With Markov Chains |
| | $250 | Jerri Schorr & Rosario Araujo | Hartnell College | Brian Palmer | Brian Palmer | Mathematical Modeling of Management Variables in Agriculture |
| | $250 | Nico Kokonas | Cuesta College | Shelby Burnett | Shelby Burnett | The Most Important Algorithm in Signal Processing |
| | $200 | Christian Ocampo | Bakersfield College | Jonathan Brown | Jonathan Brown | A Survey of Classic and Recent Results on the Continuum Hypothesis |
| | $200 | Vinh Bui | Bakersfield College | Jonathan Brown | Jonathan Brown | Dimension and K Sensitivity in Latent Semantic Analysis |
| 2018 | $300 | Cody Vig | Solano Community College | Darryl Allen | Darryl Allen | Noether's Theorem and its Applications to Physics |
| | $300 | Chris Rodriguiz & Daniel A. Enriquez Ulloa | Hartnell College | Brian Palmer | Brian Palmer | Yield Forecasting Modeling Design |
| | $250 | Jordan Van Leueven | Solano Community College | Zak Hannan | Zak Hannan | Approximating a 2D Boltzmann Distribution |
| | $250 | Brendan Noffsinger | Yuba College | Erika Noffsinger | Erika Noffsinger | Insurgent Convergence |
| 2017 | 1 | Kelci Fernandez | Santa Rosa Junior College | John Martin | John Martin | Approximating Pi with the Mandelbrot Set |
| | | Brian Kwon | City College of San Franciso | Unknown | Unknown | Understanding the DH Key Exchange Protocol |
| | | Matthew Cen, Natasha Ng | City College of San Franciso | Unknown | Unknown | Existence of Fibonacci and Farey Sequences in the Mandelbrot Set |
| | | James Plain, Devin Serna | Bakersfield College | Unknown | Unknown | New Heuristics for Pokemon Go |
| 2016 | 1/$125 | Christian Eckhart, Mark McCullough, John Stevens | Lake Tahoe Community College | Larry Green | Larry Green | Optimizing Volume of a Hanging Mass |
| | 2/$75 | Mark De La Rosa | Solano Community College | Zak Hannan | Zak Hannan | Numerical Analysis of Oscillatory Differential Equations |
| | 3/$50 | Hunter Martin | Solano Community College | Darryl Allen | Darryl Allen | Minimum Graph Bisection with Spectral Graph Theory |
| | 3/$50 | Gabriel Fredericks | Solano Community College | Darryl Allen | Darryl Allen | Adi Shamir's Secret Sharing Scheme |
| 2015 | 1 | Kevin Perez | Solano Community College | Darryl Allen | Darryl Allen | Justification of the Second Derivative Test and its Extension to Functions of More Than Two Variables |
| 2014 | 1 | Nadya DeBeers | Santa Rosa Junior College | Dean Gooch | Dean Gooch | Where Do I Begin: Finding the Prime Factorizations of Very Large Numbers |
| | | Devin Brown | Santa Rosa Junior College | Dean Gooch | Dean Gooch | Sierpinski Triangle as a Sequence |
| | | Rebecca Reus | Cañada College | Michael Hoffman | Michael Hoffman | Inequality in Math Education |
| 2013 | 1 | Nick Sherman | Solano Community College | Darryl Allen | Darryl Allen | Introduction to the Calculus of Variations |
| | | Doug Sherman | Solano Community College | Darryl Allen | Darryl Allen | The Euler-MacLaurin Summation Formula |
| | | Andrew Gleeson | College of San Mateo | Harry Nishanian | Harry Nishanian | Triangular Numbers and Their Generalization |
| | | Ivonne Fajardo | College of San Mateo | Harry Nishanian | Harry Nishanian | Lagrange Points |
| | | Olivia Piazza | Santa Rosa Junior College | Dean Gooch | Dean Gooch | Fast Fourier Analysis of Debussy's Claire de Lune |
| | | Ryan Jones, Alain Lohata, Zeeshan Khaliq, Chris Williams, Jesse Bowens, Mali Gonzales, Sheila Naimyar, Daniel Prentiss, Eric Garcia, Anthony Castro, Mark Bragg | Las Positas College | Howard Blumenfeld | Howard Blumenfeld | Getting to the Root of it All: Social Media, Open Source Software, and an Entire Class Group Project in a Calculus Class |
| 2012 | 1 | Antonio Cruz | Solano Community College | Darryl Allen | Joe Conrad | Filling Up Space: Proving the Crystallographic Restriction Theorem in Three Dimensions |
| | | Elizabeth Finch | Sacramento City College | Debbie Van Sickle | Debbie Van Sickle | Water Quality Implications of Hydrolic Fracturing |
| | | Morgan Walter, Mark Falcone, Nikki Quitiner, Nathaniel Abrajano, Ghianmichael Viray | De Anza College | Michael Cao | Michael Cao | What Makes You Hot.. Or Not? |
| 2011 | 1 | Carlos Osco | City College of San Francisco | Katia Fuchs | Katia Fuchs | Curvature and the Osculating Circle to a Curve |
| | | Jessie Cohen | Santa Rosa Junior College | Dave Ohlsen | Dave Ohlsen | An Elementary Proof of a Not So Elementary Identity |
| | | Xin Zhao | City College of San Francisco | Katia Fuchs | Katia Fuchs | Hyperboloid of Two Sheets and Nuclear Cooling Towers |
| | | Michael Zopas | City College of San Francisco | Katia Fuchs | Katia Fuchs | Calculus of Variations: Newton's Second Law and Other Applicatons |
| | | Carlos Osco | City College of San Francisco | Katia Fuchs | Katia Fuchs | Curvature and the Osculating Circle to a Curve |
| | | Jared Carr | Santa Rosa Junior College | Anna Brown | Anna Brown | Modeling the Price of a Magical Pirate Krawk Plushie |
| | | Baljot Singh and Bowen Yu | City College of San Francisco | Katia Fuchs | Katia Fuchs | The Haar Wavelet and Image Compression |
| 2010 | 1 | Andrew Gabriel | Santa Rosa Junior College | Unknown | Unkown | Finally, A Use For Calculus: Intergalactic Warfare |